Good Evening Womanizers, BJ-C here with some fun ranting, raving, and clarification.

Today I went to the mall (in desperate search of a pink cocktail dress-if you find one to fit my chest I'll love you forever) when I happened to stop inside Hot Topic in search of a black rose necklace. Hanging above the girls selection of T-Shirts was a sign that said "DO YOU LOVE
TWILIGHT
?" with a marker below it so that shoppers could write their opinion. Amongst the starred "OMG YES!"es and the I LOVE EDWARD CULLEN! in bold letters and hearts, was a block lettered message of hope. BOO TWATLIGHT! with a link to yours truly written underneath, and circled. Let me tell you that seeing that written in a public area once again was the equivalent to when I learned how to ride a bike without training wheels.
I came home to an e-mail from BFF B-Sol with two links. The first link was to
the super cool Scott Weinberg of Horror Squad
. It seems he loves the fact that I rip on Twatlight and did a dandy job at plugging my blog as well. I read the comments on the entry and it looked as though I had pissed off a couple people with it. Not because they love Twilight, but because I consider it horror and the fact that I apologized for my 1990s generation for this shit. That leads me to the second post about my Vlog.
Peter Hall of Horror's Not Dead
is also pretty peeved at yours truly for the comments I made in in my excessive (and not-so-eloquent) rant.
I am taking these posts as critiques, not criticisms, and want to clear up some of the things that bothered these writers. I will say that all of my Vlogs are unscripted so yes, I should have elaborated just a bit more. Which is exactly what I'm doing now...
1) I am not saying that the people of the 1990s generation are to blame for the production of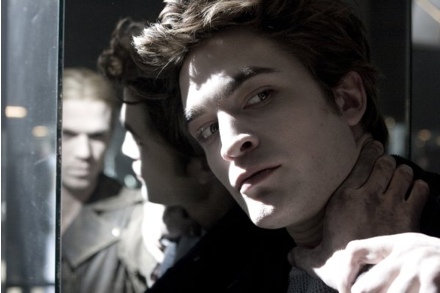 Twilight
. I AM blaming us for embracing it, and for the cult following that has come along with it. Whether someone personally is a fan, the people born in the 1990s as a whole are the ones buying the DVDs, countless idiotic pieces of memorobilia, selling out movie theaters, obsessing over Robert Pattison, and awarding this pile of crap 5 MTV Movie Awards. By this happening, we are telling the movie industry that YES! WE LOVE THESE FILMS! KEEP BRINGING US SPARKLING FUCKING VAMPIRES WITH RED LIPSTICK! That, we are fully and 100% responsible for. That is what embarrasses me. Not to mention, amongst the "Best Villain" category at the MTV movie awards...we included the killer from the
Prom Night
remake...Dear Lord.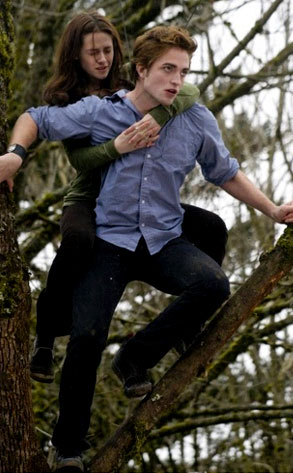 2) I do lump
Twilight
in with the horror genre. Although I personally think that it's crap it is lumped amongst the films I obsess over and hold dearly to my heart. Look at the horror sites.
Shock Til You Drop
,
Bloody-Disgusting
, and even
Dread Central
all have done posts pertaining to the
Twilight
Series. Whether they were promoting the film or bashing it is irrelevant. The facts are that these big sites are STILL giving this film consideration to be talked about within the horror community. I am not alone in this matter of Twatlight bashing or in grouping it within the horror genre.
3) I stand corrected on considering it the 1990s generation. We have not brought any substantial films to the table. I was born in the year 1990. Anyone born after that is barely even legal. None of us can even drink yet (legally) let alone create a feature film. I will say however, we are the ones putting out most of the box office money, and thus supporting the films. They may have been directed by people born in the '50s, but how many people born in the '50s are sporting TEAM EDWARD t-shirts?
I have full faith that "my" generation is going to create something wonderful. Who knows, 10 years from now we could be cranking out the greatest horror films ever made. As for now, these same people who will be creating the possible "future of horror" films are amongst the same people shelling out dough to support Twatlight. Myself however, will continue to support the classics, and look forward to the future.